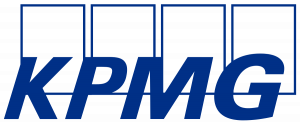 KPMG d.o.o. Beograd
KPMG is an international network of audit and advisory firms currently employing more than 207,000 staff in 153 countries around the world. KPMG d.o.o. Beograd currently has over 270 employees and offers quality services based on its international experience, as well as on in-depth knowledge of local legal requirements in audit, taxation and general business issues. KPMG d.o.o. Beograd advises Serbian and international companies and institutions in all sectors of the economy and the public sector.

Oxford Policy Management
Oxford Policy Management enables low- and middle-income governments to bring about lasting positive change using analytical and practical policy expertise. Growing over four decades to support governments across the world in a wide range of sectors Oxford Policy Management currently works in all areas of social and economic policy and governance, including health, finance, education, climate change, and public sector management.

Safege SAS
Safege provides engineering consulting services. The Company offers advice on wastewater infrastructure, environment, urban development, transportation, telecommunication, energy, sustainable development, innovation, and research services. Safege serves customers worldwide.
Consultants
Constantin Zaman
Key Expert 1 / Team Leader / Public Finance Management Expert
Snežana Pantelić
Key Expert 2 / Financial Management Business Process Analyst
Thomas Olofsson
Key Expert 3 / Debt Management Expert